Ancestors of Harry Janssen and Lou Verheul

Frederik Janssen married Johanna Kuiters 10 May 1917 at Dordrecht, South Holland.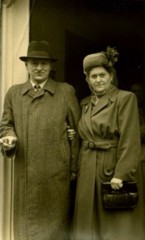 Janssen Kuiters family album 1940 - 1975
Harry's WW2 history of slave labour, starvation, survival and liberation.
Janssen Verheul family album 1947 - 2015; stories of Indonesia, Amsterdam, camping and emigration to Canada.

Theodorus Verheul married Johanna Gerstin on Oct 2, 1924 in Amsterdam, Netherlands.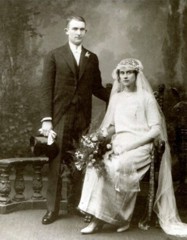 Dirk Verheul and Susanna Naber family albums 1904 - 1986
Leonardus Gerstin and Johanna Naber family album 1904 - 1952
Theodorus Verheul and Johanna Gerstin family album 1920 - 1986
Sergeant Theo (Ted) Verheul (1926-1976) Dutch military
Lou Verheul and Harry Janssen chef KLM; their journey from Indonesia, to Holland, to Canada.

---
Janssen and Verheul iFamily list of all ancestors, their family web pages, pictures and stories.



Please respect the privacy of those who contributed their information. Do not publish this data.
---




WW2 Janssen, Kuiters, Verheul histories of escape, starvation, survival, liberation of Holland, Dutch Indonesia.
---
Jans arms



Janssen Dutch genealogical databases, name research.

Verheul arms



Verheul Nederland genealogical databases, name research.

Naber arms



Naber genealogy Netherlands and Germany. Johanna Naber - feminist author
---

TheoJanssen.ca home