Dirk Verheul born Mar 10, 1876 Zoeterwoude, Zuid Holland, died May 24, 1956 Waddinxveen, ZH, Nederland. Son of Jan Verheul 1851 - 1941 and Jacoba van der Sterre 1854-1944. Married Cornelia Glasbeek Nov 15, 1900.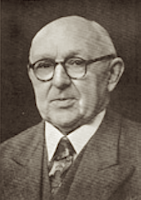 Dirk Verheul genealogy

Dirk in 1900 changed production from carriage works to buses. The Verheul coach building factory was partnered with Saurer in the 1930's.Verheul coach combined with Kromhout engines to produce buses for the 1950's Netherlands.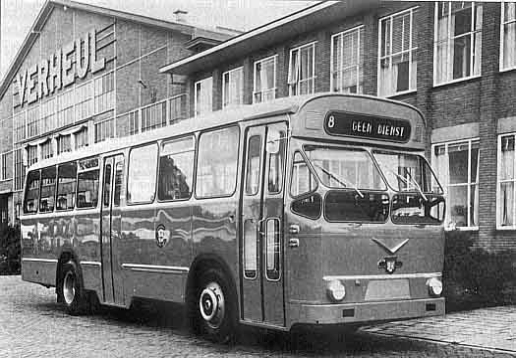 Verheul became a subsidiary of British Leyland in the sixties. The factory was destroyed by fire in 1971, the plant was closed down.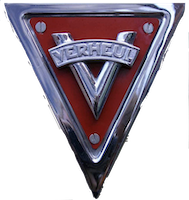 Verheul celebrities: Ad - Snoezelen therapist, Gordon - cinematographer, Jerry - auto racer, Johannes - architect.