Cornelius Janssen Baptized Oct 14, 1593 in London. Died Aug 5, 1664 in Utrecht, Netherlands. Also known as Cornelis Johnson Van Ceulen, or Van Keulen, Jonson, or Janson. He was considered the most important native English, Baroque portraitist of the early 17th century. Cornelius' parents were Flemish refugees.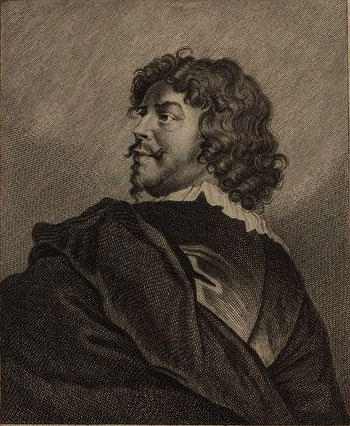 Portrait of a sculptor; possibly Cornelius' son.


"Janssen seldom painted anything except oval bust portraits. These pictures are distinguished for their sensitive rendering of the sitter's likeness and their delicate and deft technique. He generally painted on wood panels in a small scale, sometimes producing replicas of his larger works. He is weakest in his flesh-tones, which are pallid, the shadows being a lifeless gray. His portraits show the influence of Van Dyck, with whom he worked at the court of Charles I and James I. Cornelius seems to have lost his popularity with the court when Van Dyck came to England in 1632. He left England in 1643, after painting there since 1618."
Portrait of a gentleman Portrait of Susanna Temple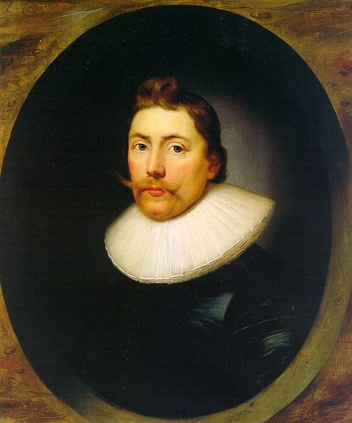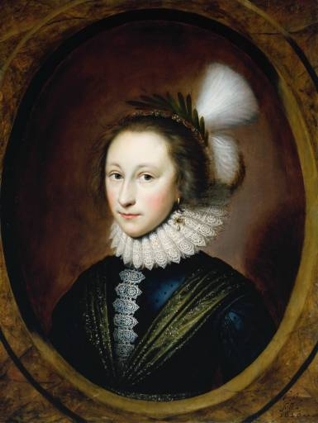 Sir Alexander Temple of Etchingham, Sussex's son; James was convicted of regicide of Charles I of England.
His only daughter, Susanna wears the martlet (a heraldic bird) in her earring, part of the Temple arms.
Her first husband, Sir Gifford Thornhurst, was to die in 1627. In 1636 she married Sir Martin Lister of Thorpe Arnold, Leicestershire.

Edward Digges son of Sir Dudley Digges 1583-1639 Member of Parliament. Cornelius lived in Amsterdam after he left England. He painted in Middelburg, The Hague, and finally Utrecht. After his return to Holland he improved greatly under Rembrandt's influence."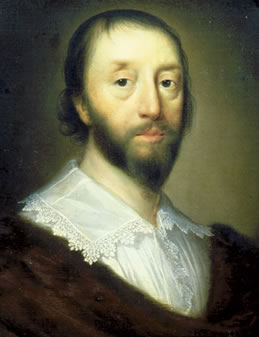 The portrait was painted by Cornelius Janssen in 1636.
other famous Janssen: aristocrat, artists, astronomer, economist, inventor, politcians, saints, and scientist.