Food coupon arrest, family break-up and survival during 'Tweede Wereld Oorlog' WW2.

Theo Verheul was put in charge of distributing food coupons during the German occupation of the Netherlands. He sold these rations from the family home. In 1942/3 two Dutch detectives approached the house, Leonie Verheul was asked to hide the coupons under her clothing. Other children tried to flush the evidence. Theodorus was taken to the police station and sent to a work camp in Germany. He was released by the Germans in 1944 and walked for several days to return to his family.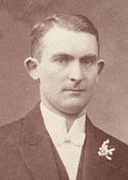 1940-1945 the Netherlands; Nazi occupation, starvation, Canadian liberation.

In 1938 Johanna Gerstin Verheul was estranged from Theo Verheul. The children were placed in boarding schools / convents in Bloemendaal and Sandpoort. The younger children were further traumatized by misguided attempts at behaviour modification by the nuns. To deal with crying; 4-6 year olds were taken to a darkened attic and terrorized by nuns rattling chains. An unappetizing breakfast that was not eaten was 're-fed' until consumed.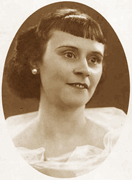 Verheul and Gerstin family photo album 1904 - 1986 Amsterdam, Nederland.

Theo brought Leonie home in 1942, her wages in a wallet given by the host family. Johanna discovered the husband's forgotten condom in the wallet. The nuns were questioned about ethics of the family that Leonie cleaned house for. Leonie was fired from her job, a pen-pal in Noordwijkerhout was unable to take her in. The family's milk-man provided a home to Leonie for 2 years; until the war was over.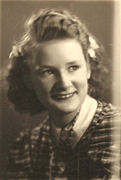 Leonie and her sister Annie celebrating liberation of Holland.

Diana Verheul describes how her father was dragged out of the house and sent to a German work camp, her mother was forced to smuggle food from farmers.


"Family survived war in Holland" newspaper article.




Food coupon; 'voedsel bonnen' used to ration food in Holland.